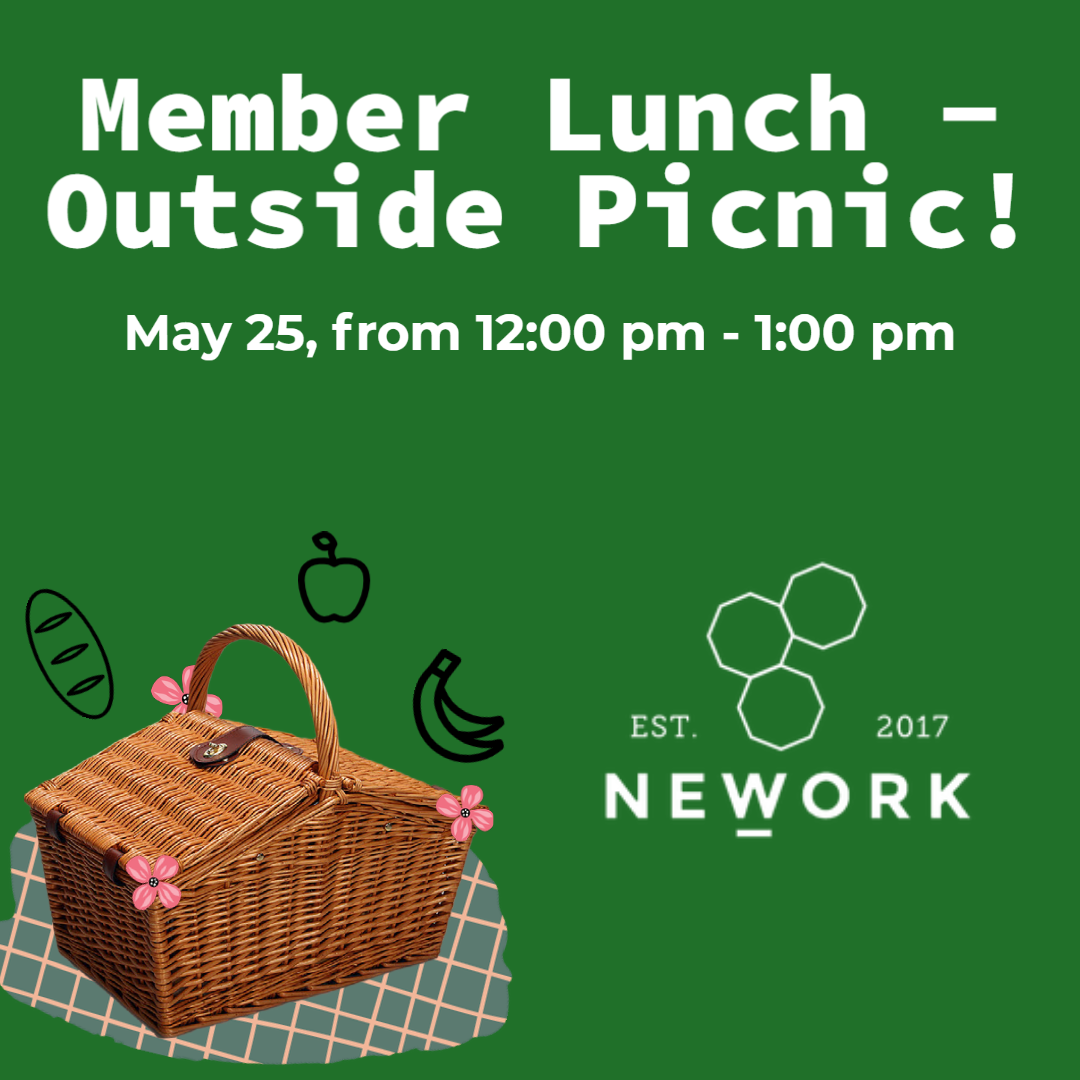 In order to enjoy the lovely weather that is coming in, we have decided to throw a picnic-themed, outside lunch this month! On May 25th, from 12:00 pm - 1:00 pm.
NEWORK Space will be serving lunch to members in celebration of this beautiful weather!
Come enjoy the outdoors! We will be in front of our space for this lunch.