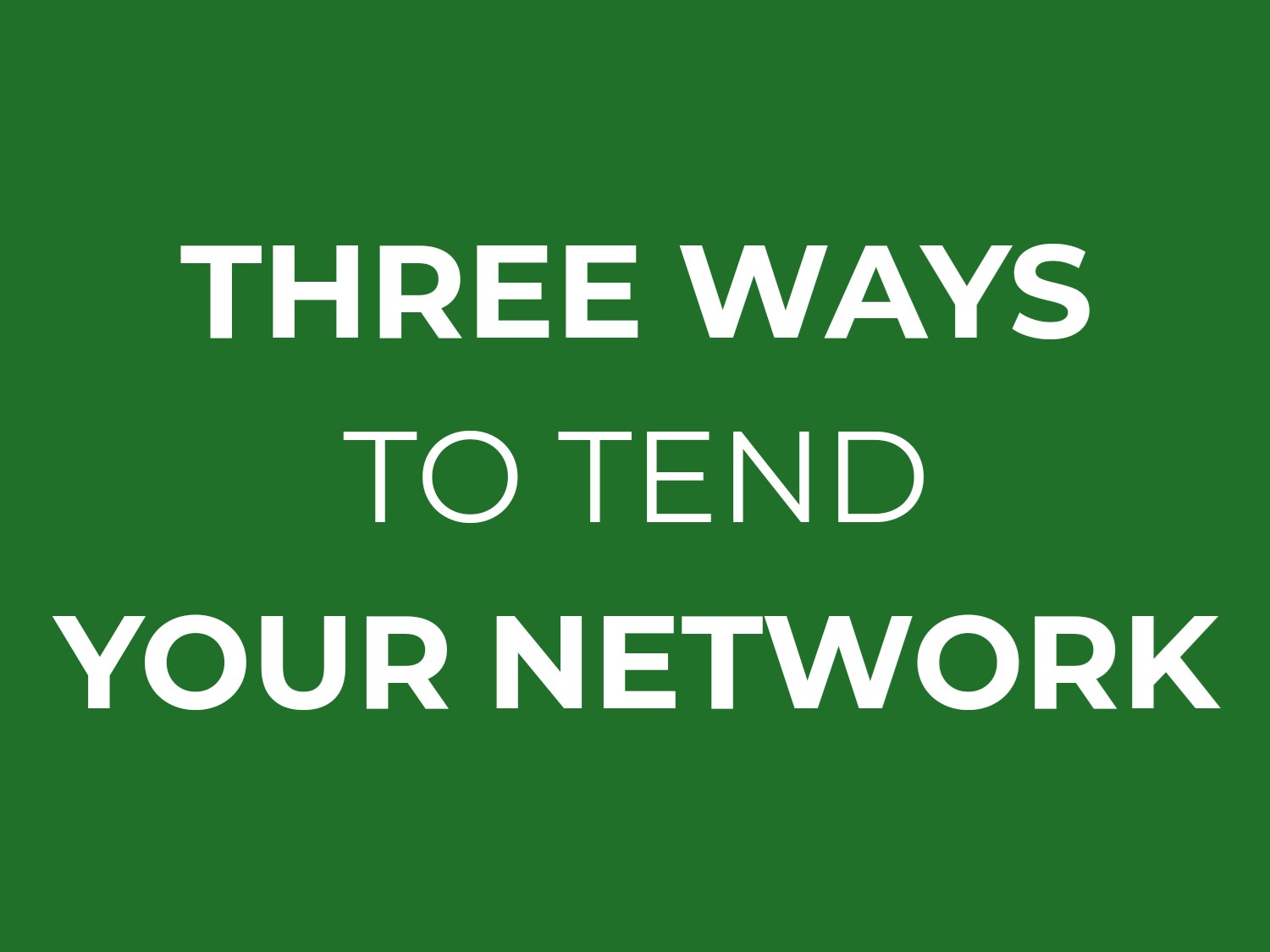 In 2019, we're focusing on networking at NEWORK Space. Our goal is to help our members and guests become more comfortable and effective in growing (and nurturing) their networks. Thanks to our guest blogger Mary Henton for helping us to rethink our "network" as a noun.
---
Do you cringe when someone invites you to a networking event? Do you shrug your shoulders in response to the question, "So what are you doing to network these days?" Is it a burden or a joy to "network"?
If "networking" is more burden then consider a reframing of the word. Consider that network is more noun than it is verb.
In his piece, "Networking Is Not About You: Lessons from Experience," Brett Crosby focuses on the community and relationship aspects of networking. He reminds the reader that a network is an ecosystem and a community.
When we focus on network as a verb, we pay attention to the doing—what we have to do, should do, or need to do. Network becomes another item for the already-too-long task list. Network becomes an end in itself.
When we think about network as a noun, our attention shifts to the ecosystem and community characteristics of the network. We can then think about the health, viability, and condition of that community, that network. Then we can put our attention on how to take care of it, grow it, nurture it. The end-game is the community, the network itself, the thing and not the doing.
A vibrant, healthy community—whether defined by zip code, place of worship, workplace, or volunteer activity—requires attention. The same is true for a vibrant, healthy network. We still need to tend to it. But now we act for the benefit of that community, that network. Now we put the focus on contributing to, collaborating within, and cultivating relationships in the community. Here are some ideas to help you contribute to your network, collaborate within it, and cultivate its relationships.
Contribute and add value to the community.
Participate in existing conversations wherever they occur—meetings, professional gatherings, conferences. You have knowledge and experience that can help others and advance your profession.
Answer questions and offer substantive comments in online forums, LinkedIn posts, and group discussions.
Write articles and reviews for trade or association publications, LinkedIn, and your local Chamber of Commerce newsletter.Write blog posts on matters of interest within your n
etwork.
When you come across a book that you think someone in your network might find interesting, send an email with a link to the book. Better yet, buy and send the book!
Collaborate with others, including those on the "outer edges" of your network.
Look for opportunities to share information and ideas or create new knowledge with others. Consider reaching out to individuals in your network beyond your close associates.
Co-write an article for your trade or association publication.
When a member of your network informs the group that he or she is gathering data for a report or looking for opportunities to work together, step up and step in.
Collaborate with someone in your network to make a presentation at a conference. Again, look outside your close associates and build bridges across your shared landscape.
Cultivate and feed your network.
Don't worry that you haven't been in contact with someone for over a year (or more!). Go ahead, reach out. Send the note, "Hi, I see that you've moved from Company X to Organization K. How's it going?"
If you come across an article about an individual in your network or their organization, send a note of acknowledgement. Print out the article on good quality paper and mail it with a "Great to see you in print!" note.
Introduce people across your network whom you think might benefit from knowing each other.
Send thank you notes (real, handwritten ones!) to folks who have helped you learn and grow. Is there someone out there who mentored you ten years ago? Did a former supervisor guide you through some tough times? Was there a boss who took a risk on you? Write that personal thank you note.
We all want to live in healthy communities. Communities thrive as we participate in them. Your network is a community, an entity. It is a noun.
Mary is a writer, freelance facilitator, curriculum consultant, and staff developer. She has worked in adventure and experiential education, public and private education, higher education, and the association world. Most recently she was Director of Faculty Development and Bilingual Afairs at Université Chrétienne Bilingue du Congo (UCBC/Christian Bilingual University of Congo in Beni, Democratic Republic of Congo. Check out her blog, Just for This Day.