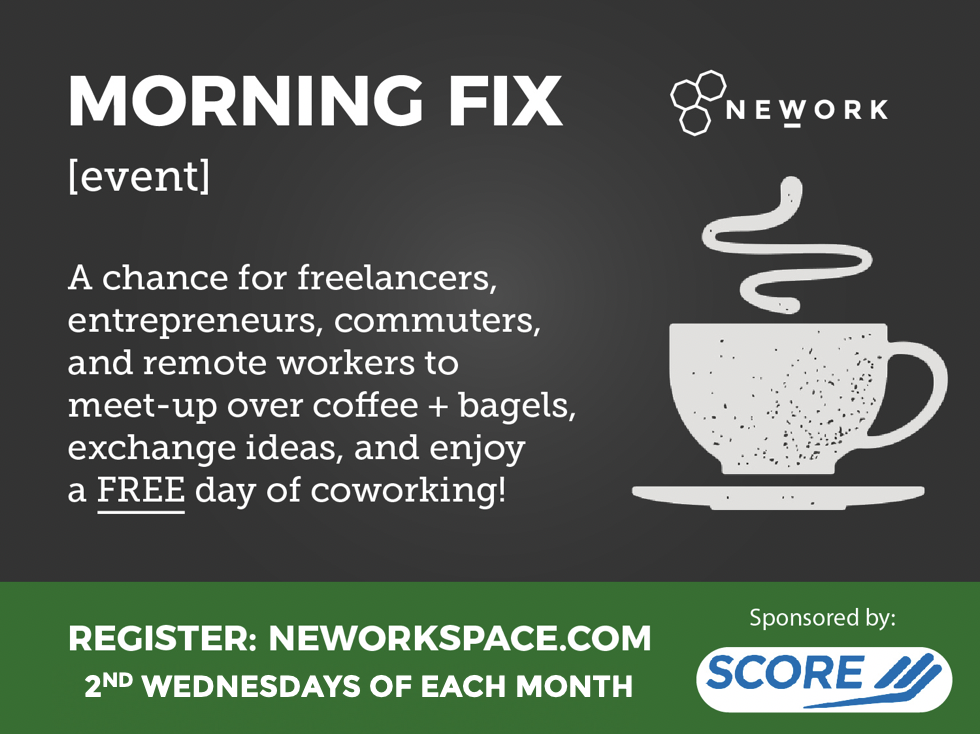 OPEN TO THE PUBLIC
Are you juggling a full schedule and dropping the ball? Overwhelmed by your email inbox? Wondering how everyone else seems to effortlessly manage their daily tasks?
So are we. Let's help each other!
Join us for MORNING FIX on Wednesday, September 11 from 9:30 am to 10:30 am. Chat with freelancers, entrepreneurs, solopreneurs, creatives, commuters, and remote workers over coffee + breakfast! This month we're rounding up our best organizational hacks. We'll share our tips for managing your email inbox, task list, calendar, and more. Bring your own best-kept organizational secrets and share them with the group, and we'll all start the back-to-school season with confidence.
9:00am-9:30am: Doors Open and Coffee +Breakfast Bar
9:30am-10:30am: Roundtable Discussions
Sponsored by