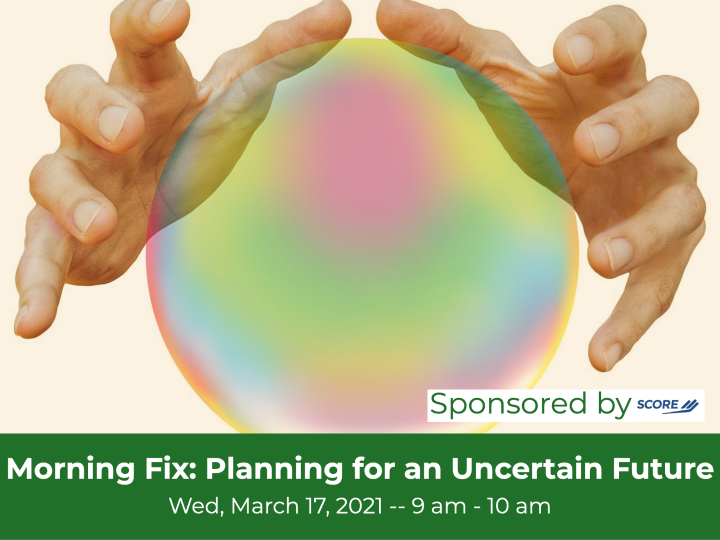 MORNING FIX: PLANNING FOR AN UNCERTAIN FUTURE?
Please join us on
Wednesday, March 17 at 9:00 a.m.
for Morning Fix, our virtual breakfast and roundtable discussion for freelancers, remote workers, and entrepreneurs. We'll share our best tips and tricks for goal setting for an uncertain future, and we'd love to hear what's been working for you. Grab your coffee, log into Zoom, and tell us all about it. We'll be asking:
What goals did you set for your business pre-pandemic? Did any of those end up working out? If so, how did you make that happen?
Are you ready to revisit your list of goals put on hold, or are you still waiting out the pandemic?
What has changed, if anything, about the way that you set goals for yourself, your business, or your employees during the pandemic? What has worked for you? What mistakes have you learned from?
Please RSVP for a Zoom Link