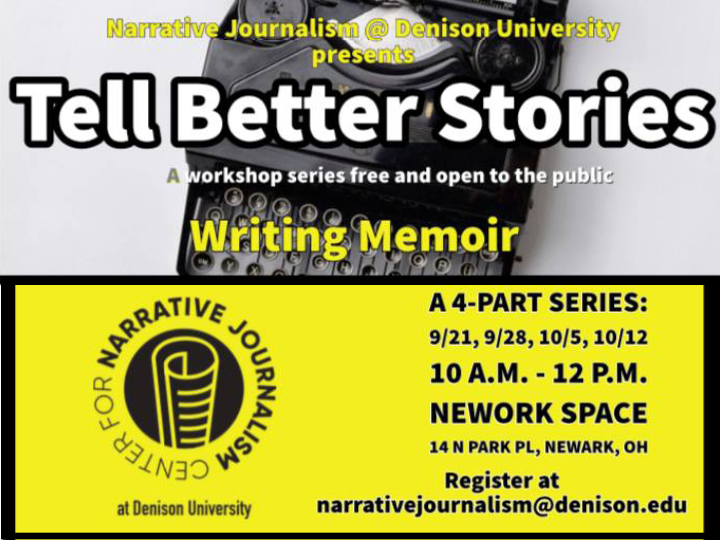 The Center for Narrative Journalism at Denison University presents
Tell Better Stories
, a workshop series free and open to the public! This 4-part series on writing memoir will cover the basics of writing a memoir, researching, interviewing, and revising. Led by Newark-based award-winning author Heather Shaw, who is also a community manager and member here at NEWORK Space. Space is limited!
Part 3: Interviewing for Memoir.
Interviewing is one of the best ways to learn about people, places, and events for which we have a limited perspective. We will explore the interview process: how to set people at ease, how to get the information you need (and the information you didn't know you needed), and how to incorporate interviews into your memoir.
REGISTER NOW.