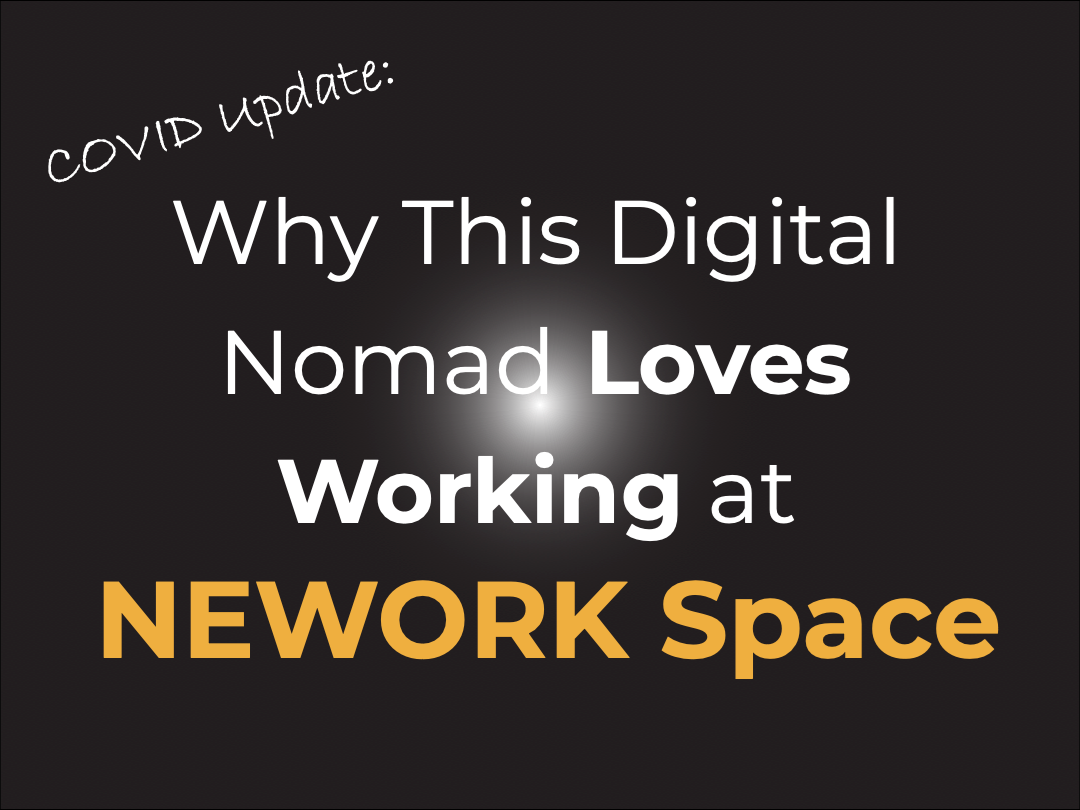 I'm a Digital Nomad--I travel regularly and work wherever I go. My bag is packed with laptop, files, chargers, and headphones, and I have everything I need for a productive day. As long as I have fast internet, a relatively quiet, comfortable space, and coffee and snacks available, I can concentrate for hours. It's helpful to have people around.
I haven't had a real office since 1996 when I retired from a corporate job. I first worked from home as an investment advisor. It was lonely and too quiet. Housework was distracting, and I ate too much. I had no professional space to meet with my clients. I had no colleagues with whom to share successes or difficulties. Starbucks provided some relief from home, but after ten years, I quit.
In my next career as a mentor and investor in small businesses, I noticed that small companies were working from coworking or shared office spaces. These small businesses had professional surroundings - meeting rooms, reception areas, mailboxes, and other amenities. More importantly, these entrepreneurs were surrounded by other professionals. They made connections, and it seemed that their office environment contributed to their successes.
So I took every opportunity to work in coworking spaces. It was exhilarating after being alone at home, and I got done in several hours what at home took a day. I bought day passes at various spaces, and I "hung out" in spaces after scheduled meetings with small companies. I became a coworking groupie.
In 2015 we decided to renovate the beautiful old building at 14 North Park Place on Newark's downtown square. The building cried out to become a coworking space. It had three stories with small offices, cozy corners, open spaces, and beautiful bones. It was both architecturally pleasing and the right scale for a small city. We designed the space to include the amenities of a corporate office and the interest of a cool startup.
The building is nice, but what has made NEWORK Space work are the people. We've had great community managers since we opened, and now we have the best team ever. We also have coworking members who form a community. I love packing my bag and showing up to work at NEWORK Space. I like catching up with our team and hearing about the lives of our members. It's nice to walk in and be greeted by people who seem happy to catch up. Thanks to these hard-working professionals, NEWORK Space has a positive, energetic vibe. It's catching.
Have you recently joined the ranks of remote workers? Do you work away from the office some of the time? Are you tired of commuting to Columbus every day? Employers are more flexible as a result of Covid, and some pay for workspaces for their employees. If you are a remote-from-headquarters employee or a partially remote worker, NEWORK Space might be just what you need to get work done. Professional, affordable and short-term. Come in for the day or buy a membership that allows you to come in everyday. Check out this

article about 12 typical coworking members

. Sound like you? NEWORK Space has you covered. Schedule a visit today!