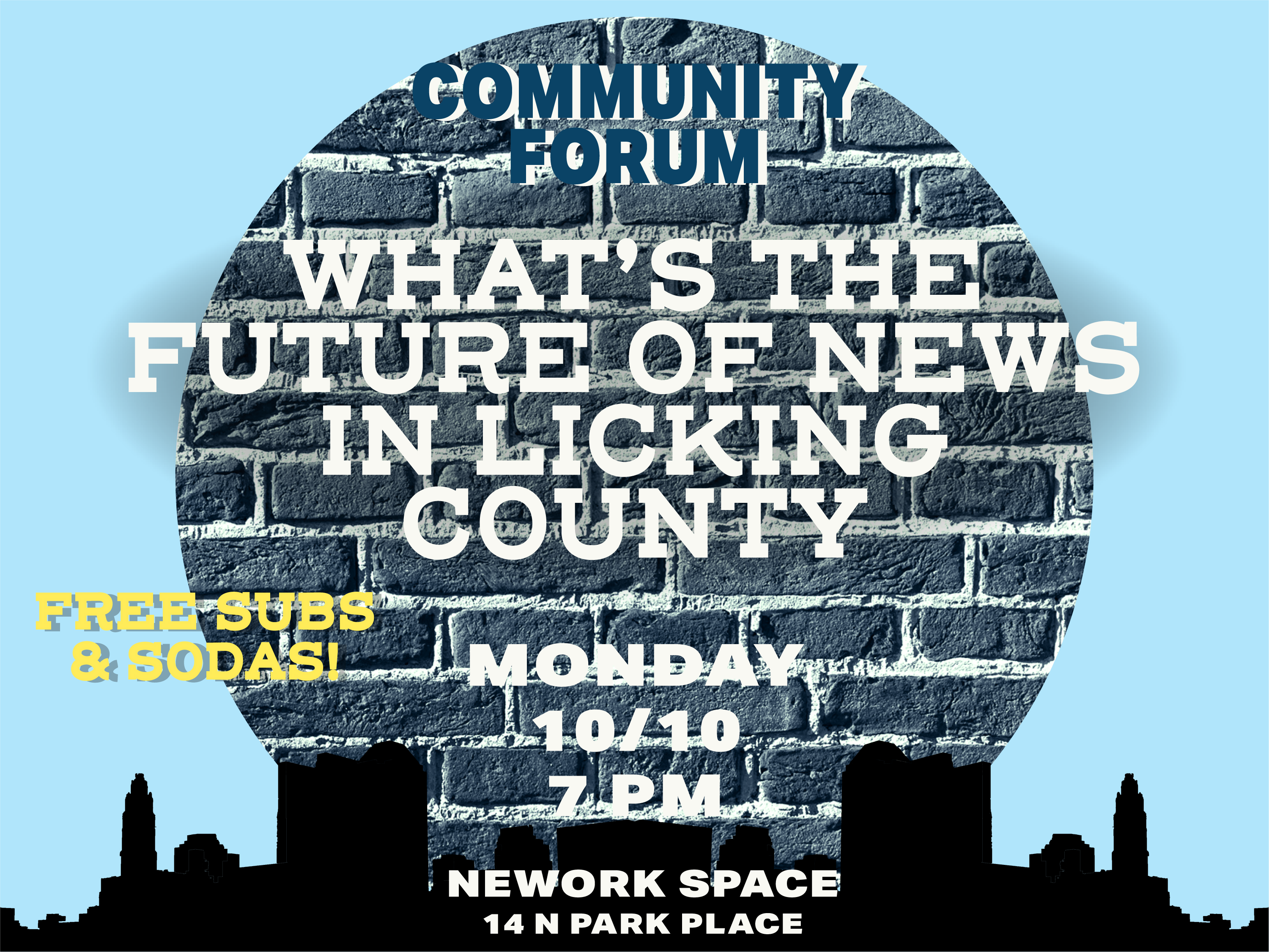 WHAT'S THE FUTURE OF NEWS IN LICKING COUNTY?
Community Form - Monday 10/10 at 7 pm
Free Subs & Sodas!
TOPIC OF DISCUSSION
Local Journalism - Local media outlets and The Reporting Project at Denison University want to hear from the citizens of Licking County:
*What sort of news stories do you want reported?
*How would you like to receive your news?
*How can local journalists serve you best?
WE WANT TO HEAR FROM YOU!
Please contact [email protected] with questions.