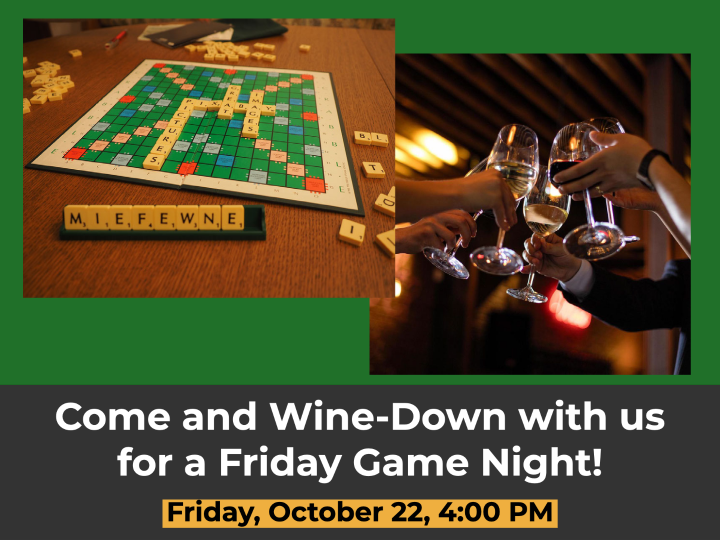 NEWORK Members,
It's time for another Wine-Down Friday!
Please join us at 4:00 pm on October 22nd to relax, enjoy each other's company, and play a fun game of Scrabble (or any other game). NEWORK Space will provide wine and snacks. Feel free to bring something to share. It's a great way to get to know one another and finish the work week right.
We look forward to seeing you here!