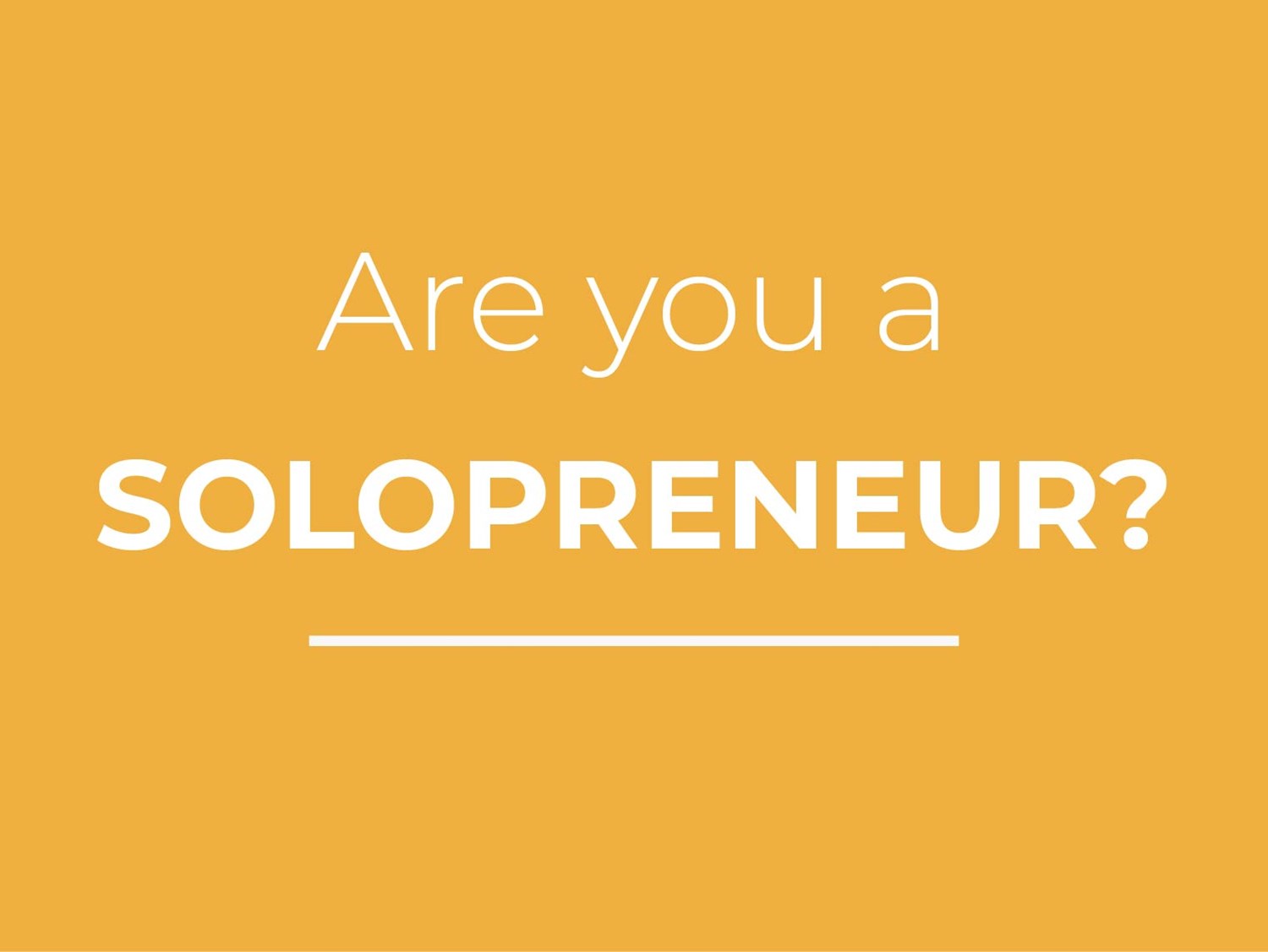 Are you a Solopreneur?
You may have heard the term "solopreneur" in recent years. Solopreneurship continues to increase in popularity as individuals are equipped with advanced self-employment tools. Collaboration between solopreneurs (with their knowledge of a specific craft) and entrepreneurs (with their talent in networking and management) is growing the American economy in new ways. We want to highlight the differences between entrepreneurs and solopreneurs, and clearly define why a solopreneur thinks the way they do.
SOLOPRENEUR: A single player
Solopreneurs are single players, specialists who are constantly learning and improving their craft, whether that be graphic design, web development, accounting, blogging, photography, etc. Rather than build a team like entrepreneurs, solopreneurs create a sustainable business they can run solo for the long term.
So what is the difference between a solopreneur and a freelancer then? Freelancers work from project to project, helping to build others' businesses. The solopreneur's heart is to build their own business, and this mindset is behind everything they do. Solopreneurs may even hire contractors for other parts of their business. So you could say a solopreneur is a great mix of both the freelancer and entrepreneur mindsets.
This flexible way of working allows solopreneurs to add their skillset to businesses around them. Their expertise improves and adds value to the economy with the growing demand of collaboration.
Why Solopreneurs still need community
Solopreneurship is advancing as creatives and entrepreneurs find their special niche. But in order for the solopreneur to truly succeed, community is key. No one can do life on their own.
Interaction with people is vital to staying inspired and improving expertise. Both solopreneurs and entrepreneurs need each another to make it in the business world, and can learn a lot from one another's strengths. Relationships tremendously impact not only our happiness but also our health and quality of life. Studies show that having great friendships in the workplace actually reduces stress and increases creativity and engagement.
This is where coworking spaces come into play. At NEWORK Space, our mission is to create a physical networking space for both entrepreneurs and solopreneurs to connect, create, and form a business community that adds value to one another and to our city.
If you're interested in finding out more about our coworking community at NEWORK Space, schedule a tour today (Tour), and check out our upcoming events.